Reading Time:
6
minutes
If Beirut is known for something other than its beauty and its people, it's definitely its nightlife.
In fact, B-City was featured in a lot of foreign magazines as a top city to party at, along with the big party cities such as Ibiza and Hamburg.
And what is a city without its people? I mean, the weekend in Beirut starts on Wednesday. And your biggest confusion is where to go tonight. And trust me; you're gonna have to come up with better excuses to why you can't party on a weekday… "I have work tomorrow" or "I need to wake up early and study" are just way too cliché and such a déjà vu.  Unless it is an emergency, there is no excuse that will let your friends give you the red card for a party.
So hurry up and pull off your favorite dancing shoes because here's a list of some of the crazy parties that everyone's talking about…I mean we do not want a major FOMO  after all, do we?
1.The Grand Factory: where music happens.
Wednesday is the new Friday
First things first. The idea that stretching protects the muscles sounds great! So before we get to the weekend, let's start warming up! Do you remember that sad moment when you thought it was Friday, but turned out it was actually Wednesday? Well, drown no more because "The Block Party" got a solution for that.
Wednesdays are transformed into nights of dancing and fun to the best Pop music in town, at the Grand factory with The Block Party (embedded). A vibe so beautiful, it will make you a Wednesday lover.
P.S: Don't take your Thursdays off to be able to attend every "The Block Party". Instead, try to have the best of both worlds; you're still young and Lucky after all!
Location: The Grand Factory, Seaside Road, Beirut
TO KNOW MORE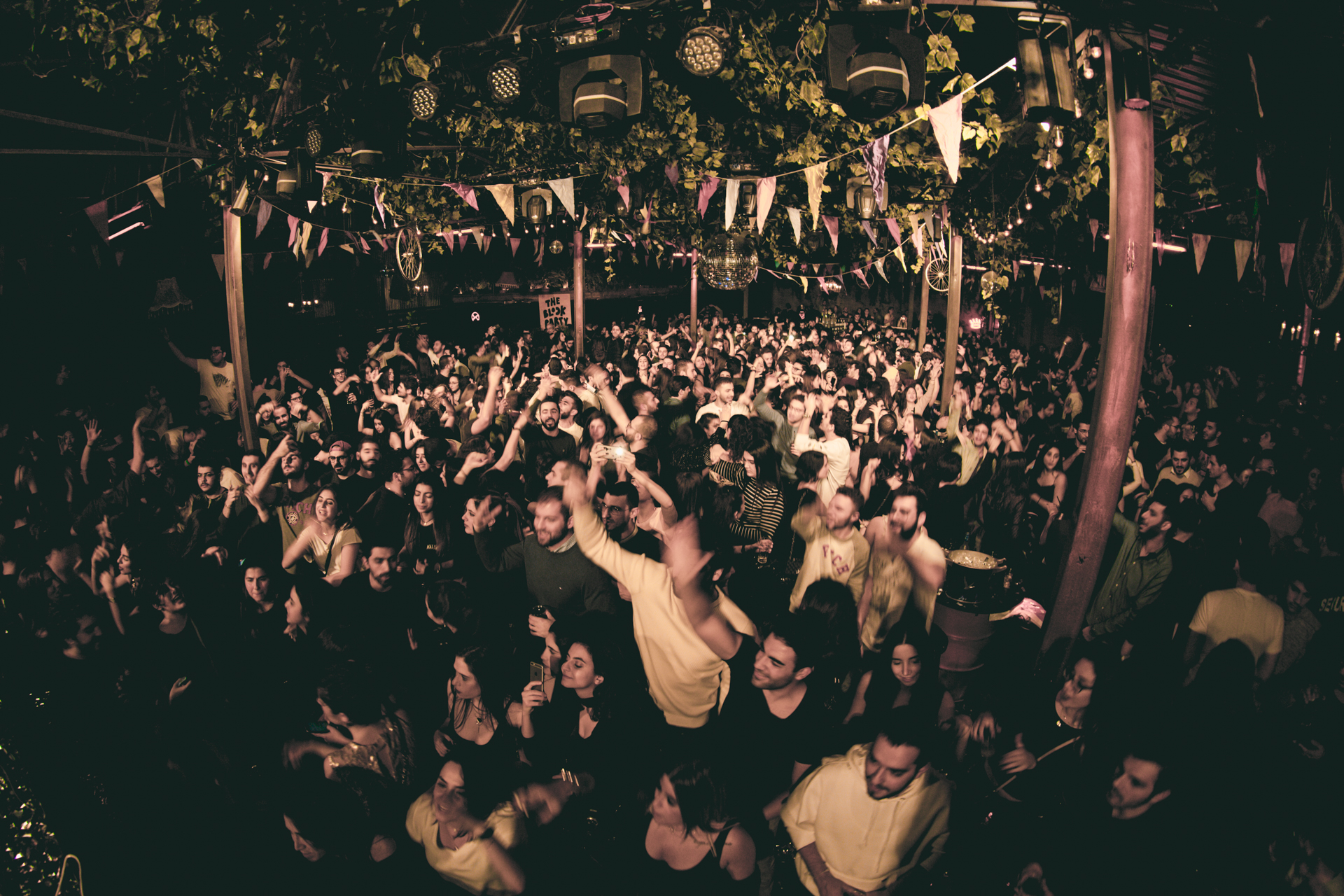 Previously on House of Pop…
They say there's no place like home. But how about a house, where pop and disco meet, the music gets loud and the people go crazy! Yeah, well that's what I thought, there's no place like House of Pop!
After turning it up on Wednesday, The Grand Factory offers a Friday night like no other to all you party people. At House of Pop, the vibe is the realest, and we know you'll feel it
Location: The Grand Factory, Seaside Road, Beirut
TO KNOW MORE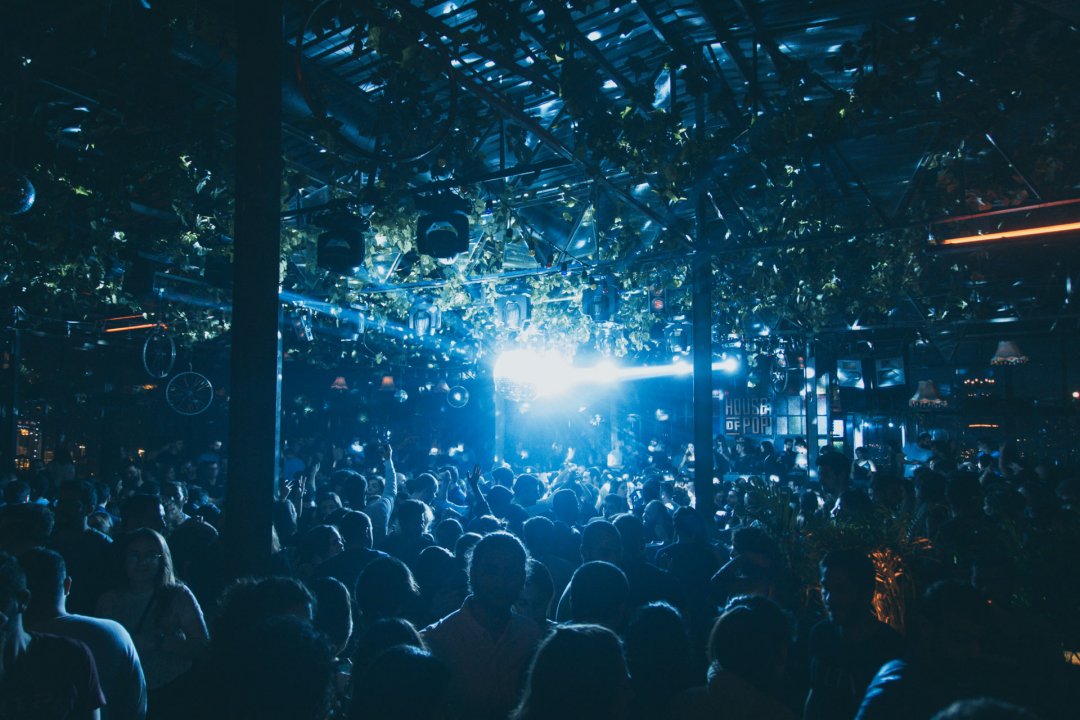 So will I C U NXT SAT?
The Grand Factory can go disco and pop all it wants, but on Saturdays, the dance floor is reserved for C U NXT SAT and for all the TECHNO lovers out there.
C U NXT SAT opens its doors every Saturday, to feature a DJ from abroad and make Beirut City go Techno.
Tip: Turn your Step Counter on and check it out the next day! You'll be surprised by that little inner dancer inside you!

Location: The Grand Factory, Seaside Road, Beirut
Check out the featured DJs and upcoming events here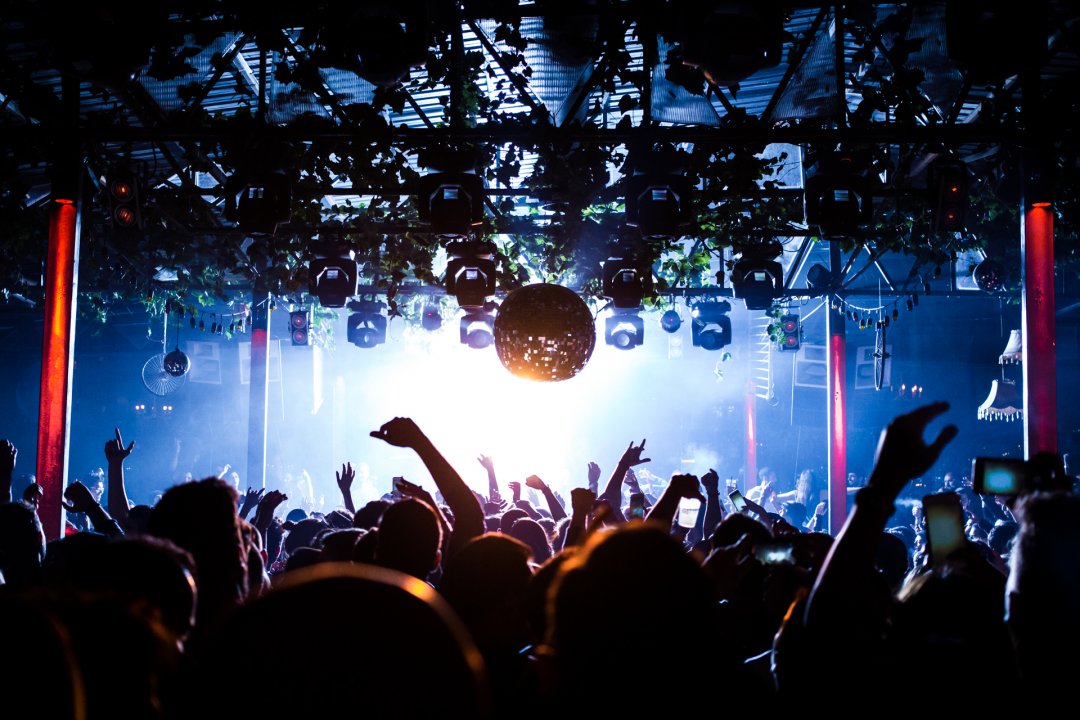 2.B018: an underground with history
Ever since 1998, B018 , the "war architecture" designed club has been the place to be at for the underground music lovers. In a place that reflects Lebanon's war history, all undergrounders unite to dance until the roof opens, the stars show, and the wind blows in their faces. You will never understand this beautiful feeling until you actually go there. The night is all crazy and fun, but when the roof opens and your hands touch the sky, this is when you will realize that even the sky is not your limit.
If you can already feel the energy burning in your bloodstream just by reading this, then you should definitely head to B018 this weekend  way before it kicks in !
Between the "TeknoAnd" and "Uberhaus" events happening almost every weekend, B018 has definitely double the  beauty!
Lcoation: B018 Karantina
To Know More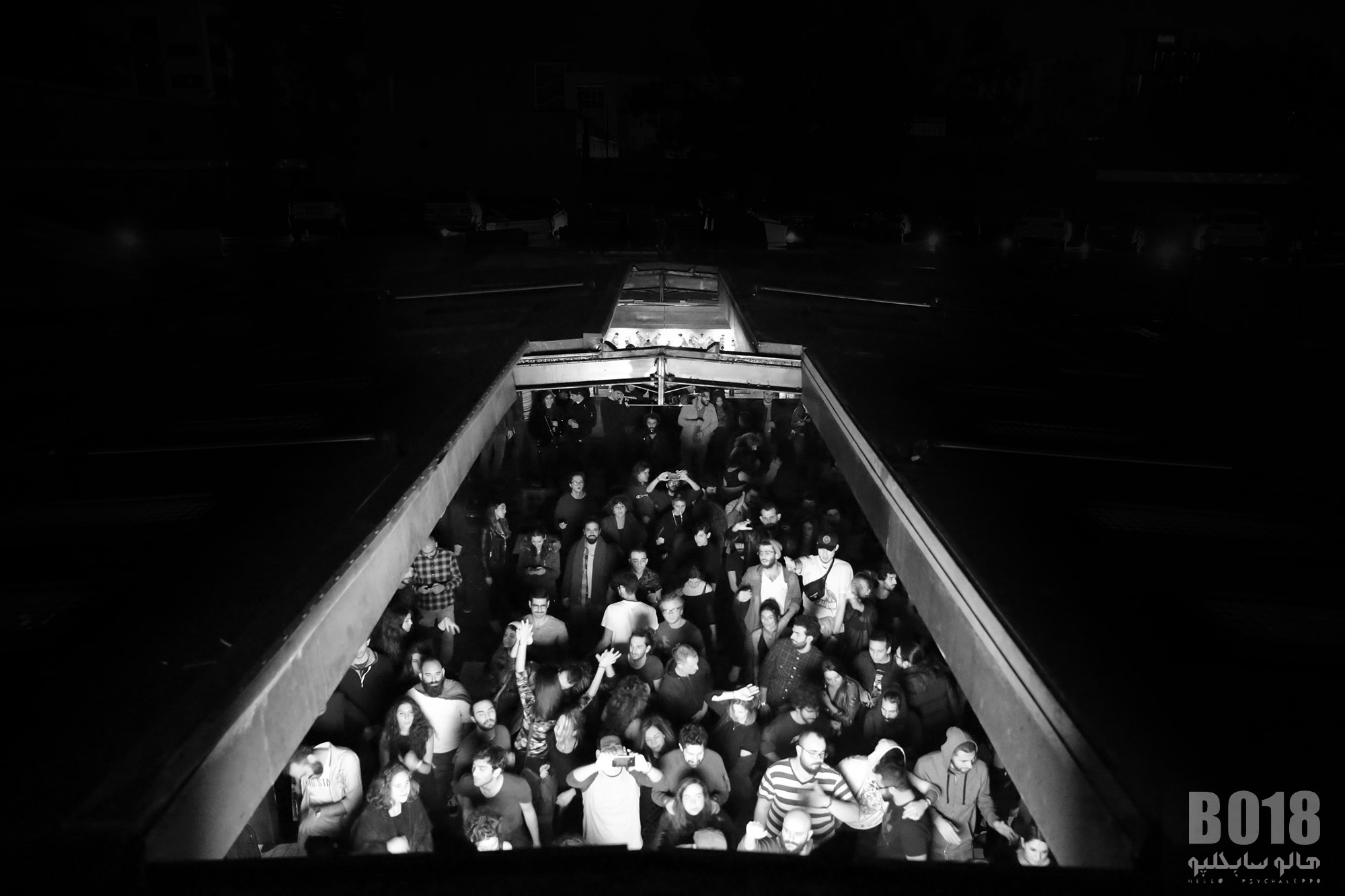 Will you take me back to the 80s?

Now how about some 80s vibes to take us back to the period that we never knew but always wished we did.
Need 25 reasons why everything was better in the 80s? Well, we'll give you one, and here it is: 80s night, every Thursday night at B018 (embedded).
So get yourself on the dancefloor and come move with your other "I <3 80s" friends to your favorite oldies because this party is 80 times the fun!
Whether Billie Jean is your lover or not, this night will definitely be the one!
Location: BO18 Karantina
To Know More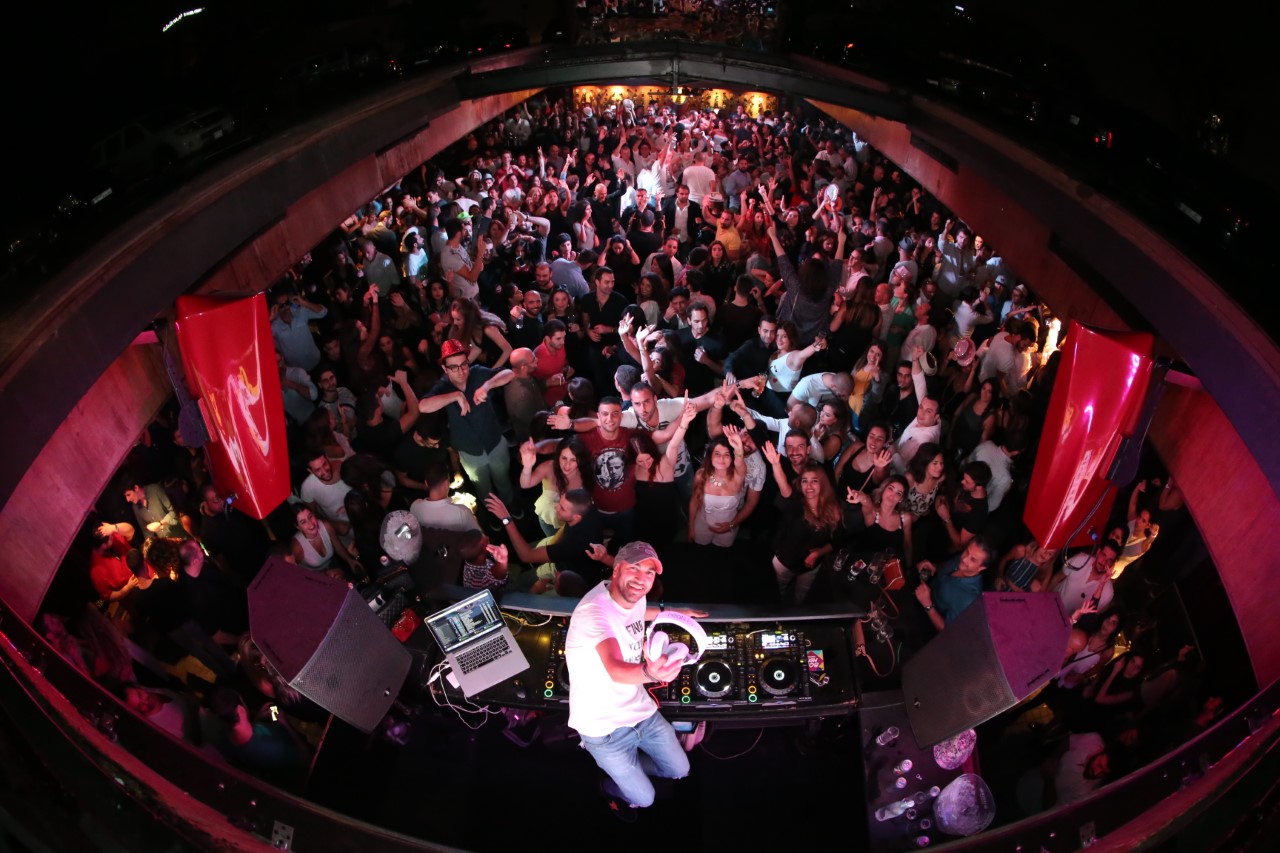 3. Because 2 Weeks ain't enough..
We believe that you can see almost everything in Lebanon in just two weeks. However, two weeks are obviously not enough for our party people when it comes to partying in '2 Weeks', the newest club in the city. What initially started as a pop up party for just a limited period of time turned out to become a seasonal one because the people "just can't get enough"! They asked for an extension to this party and insisted to have "2 Weeks" every single weekend. So '2 Weeks' had to make it happen, way before it ended up in big riots. Besides, how can you say no to beautiful happy people who just wanna have a good time? I mean you can't blame them for having adored the party, especially when you know you can lose yourself in there… So what are you waiting for? Don't you wanna join them too? Well, it's happening every weekend: a different lineup every Friday but the same exceptional night, and a mix of Urban, commercial and RnB music every Saurday nuts!
Location: BIEL, New Waterfront – Seaside Pavilion, 3rd Floor.
Click here to know more about the upcoming lineups 
4.When I say Disco, You say Party
DISCOTEK is the land of disco. And in the land of disco, people always want more. And more is never enough. For that reason, the place offers you 2 nights (Friday and Saturday) of unforgettable moments. They say be yourself, and this is what DISCOTEK does; it goes Disco on Fridays, making the people move to the groove. As for their Saturdays, they're a bit twisted, or should I say, crazier. Inspired by the 1920s, DISCOTEK turns into DiscoFolies, popping into shows of a different world where the dancers will make you wish you were stuck in the 1920s. In a music atmosphere that varies between electro swing and commercial hits, you will definitely dance till you drop… on a pile of boas of course!
Location: Tanios Chahine, Quarantina. Beirut, Lebanon
To Know More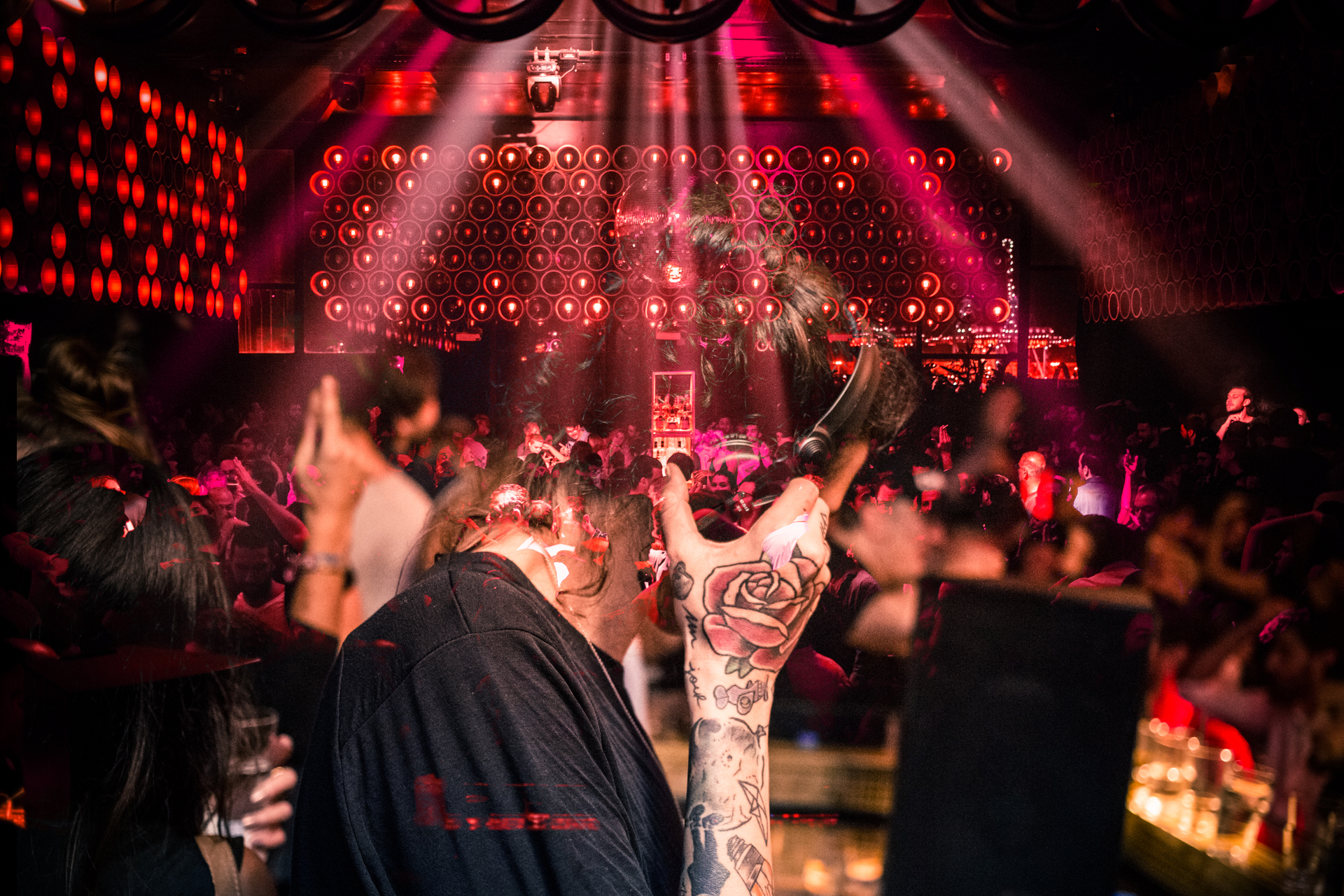 5.Why don't you get CLOSR to the music?
In a world full of distances and disparities, the only thing we need is a sense of warmth and closeness. Which is why the people of music created CLOSR , a 2 floor-workshop to "get up close and personal with world renowned selectors".
So here's how the closeness work:
As we come closer to Friday #OneMoreTime, you'll #comesclosr to your favorite hits of the season, from RnB to the greatest Pop hits. As for Saturdays, they are purely and fully TECHNO, featuring a DJ lineup of top international and local Djs; so don't be shy and #comeclosr to your favorite Djs as they will make sure to give you a night you'll never forget about!
Location: Rue 81, Karantina. Beirut, Lebanon
Check out the featured DJs and upcoming events here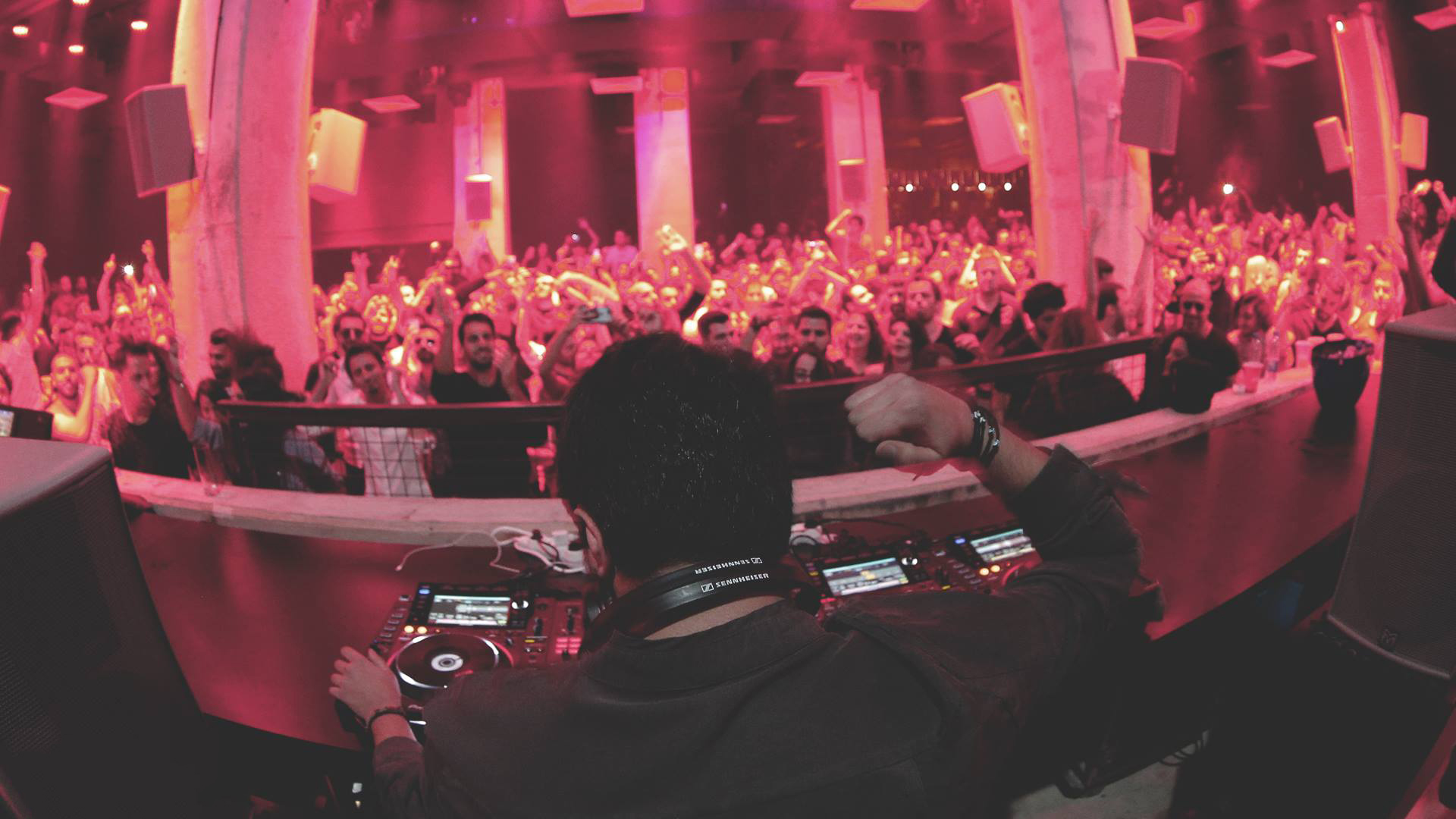 6.One love – for the city streets. One love – for the hip-hop beats.
In the heart of Beirut, lays a giant wall of graffiti. Behind this wall, there's a massive place where magic happens…where bodies dance, hearts beat and good vibes flow. It's the one and only, the "O1NE". Entering the O1ne is like going into that music video you've always wanted to be in. In a mix of English and Arabic Pop songs, where "Drunk in Love" and "3 Daqat" beautifully meet,  you will definitely lose yourself in there and dance yourself out!
Location: Biel-Beirut,Lebanon
To Know More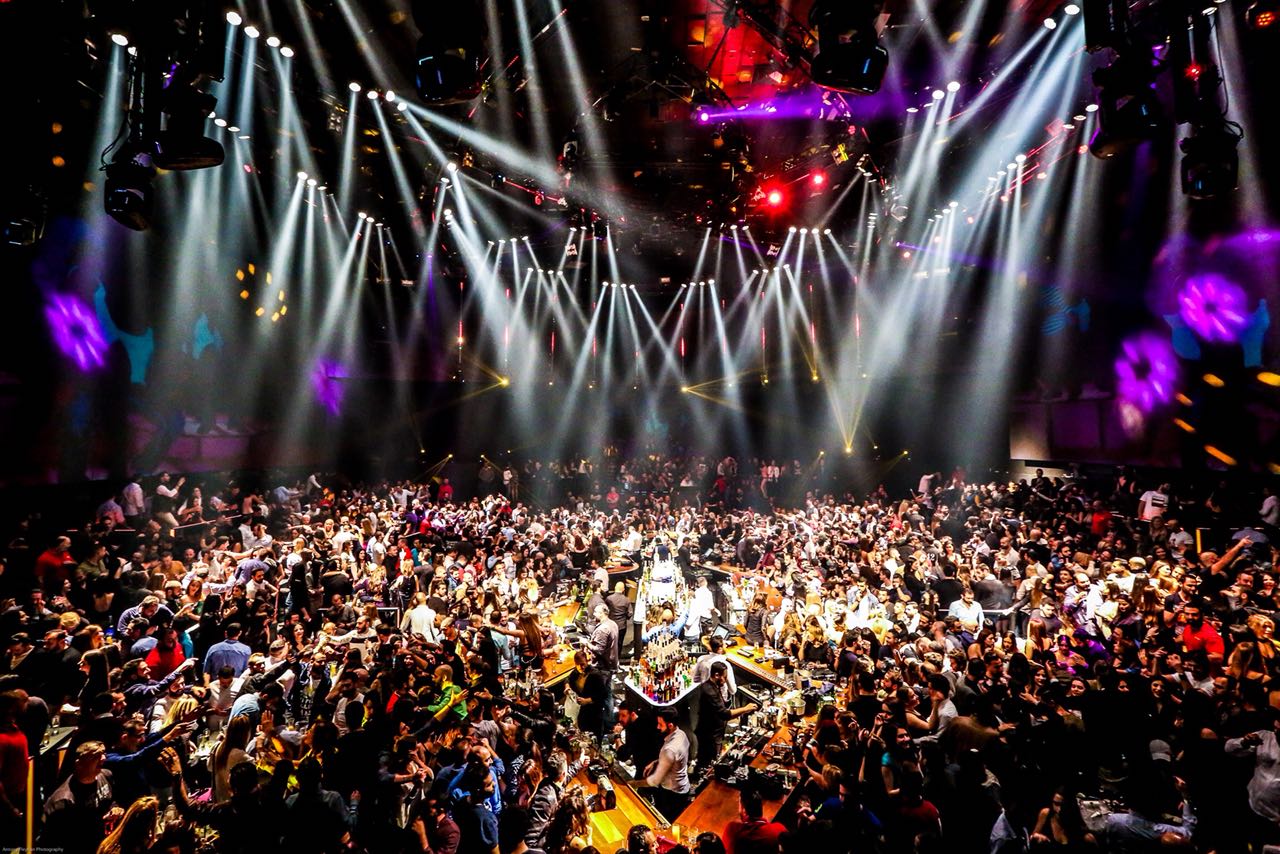 7.Ever heard of a place where the West and East met?
Well, if Beirut is the meeting point between West and East, then so is Caprice : between its URBAN Wednesday nights where the Top international/local RnB and Hip Hop DJs kick off the party and the Bazar Friday nights where the oriental beats flow in motion, there is definitely a hope for world peace.
So Dear people of the night, we know you'd love some JayZ and Kanye every now and then. So let us watch you "do the stanky leg" every Wednesday at Caprice's URBN nights, before heading to the best Arabic songs of the year on Fridays at Caprice's beautiful Bazaar nights.
Location: Sea Side Road, Dawra. Beirut, Lebanon 00
To know more about featured Djs and upcoming events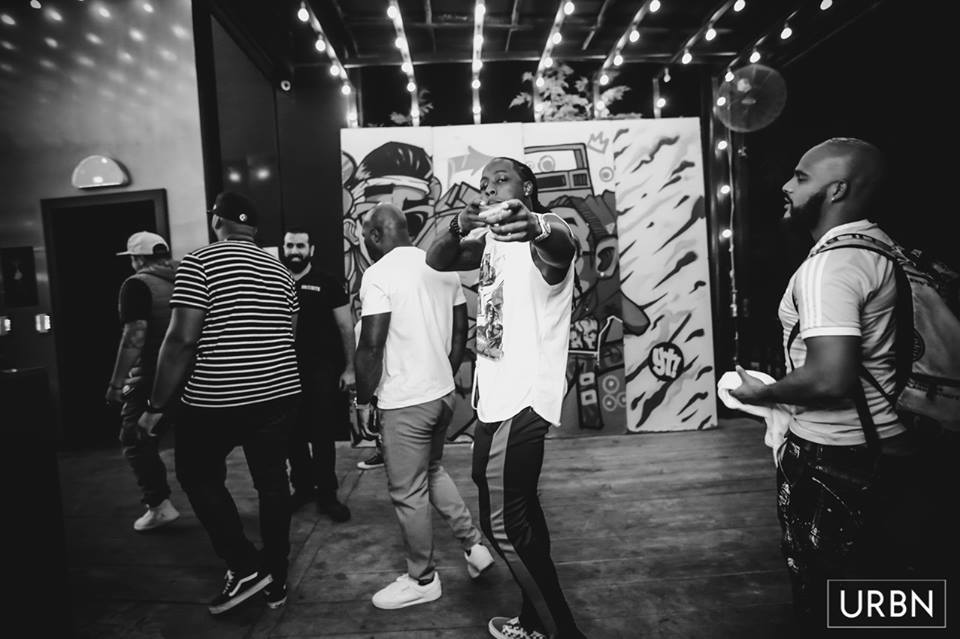 As for those who would rather have a chiller plan while still enjoying the city's lifestyle, here you go!
Beirut city's most famous Night streets are Marmikhael, Gemayzeh and Hamra. More recently, Badaro street also joined the club. The places there are very diverse and there is something for everyone!  You can have the most delicious bites there while having drinks late at night, surrounded by a lot of people, artsy streets, good music and positive vibes.
If you're not a "street person" and would prefer to be in a closed place, then you should head to the The Village Dbayeh in Dbayeh, The Backyard in Hazmieh, Naccache Gardens in Naccache and Restos St Nicolas  in Achrafieh. You can thus enjoy good food before heading to the pubs.
P.S: There is a great party happening every Friday at The Village Dbayeh where the whole place turns into a place of dancing and fun to everyone's most favorite hits of the season! So don't miss out on that great village craziness!"