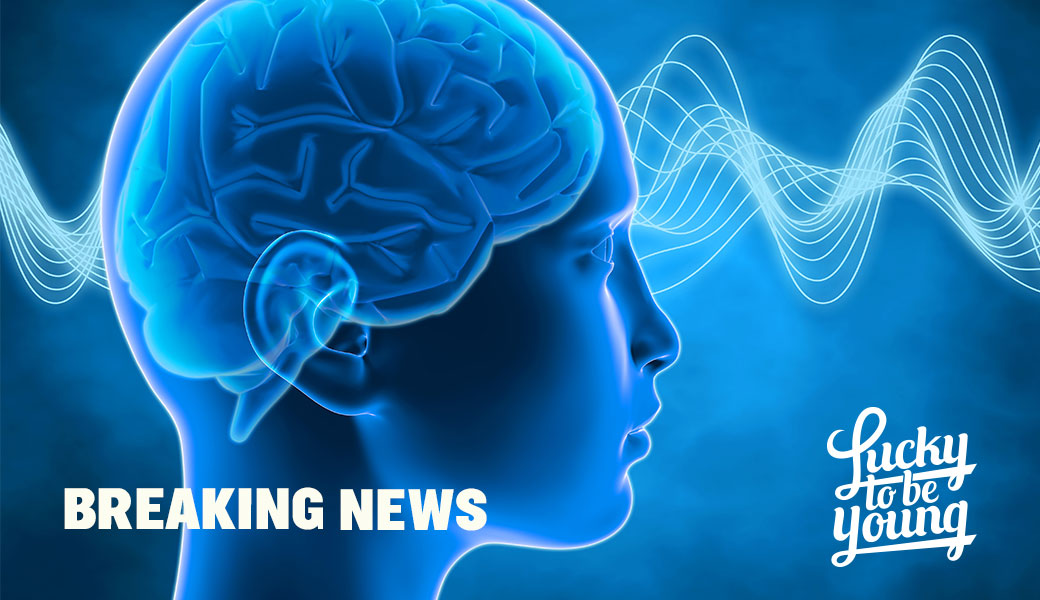 Facebook is getting closer to letting you type with your mind
Lucky to be Young
Reading Time:
< 1
minute
Do you ever get the feeling that Facebook is listening to what you're saying? You're talking to a friend about something for instance, and then you open Facebook and you get an ad about exactly the thing you were talking about? I get that a lot. Sometimes I even get ads about something I'm thinking about, and not even out loud! Well as it turns out, mind reading is not that far off, as Facebook is getting closer to letting you type with your mind. *GASPS*
More than two years ago, Facebook announced it was working on a silent speech project that would allow to type 100 words per minute straight from the brain, which is 5 times faster than typing from a phone.
A study published on Tuesday July 30, 2019 in the journal Nature Communications shows researchers are getting closer to decoding what the mind is thinking. They are working on developing a wearable device that lets people type with their minds by testing epilepsy patients who had electrodes implanted in their brains. Facebook Vice President Andrew Boz tweeted the following message: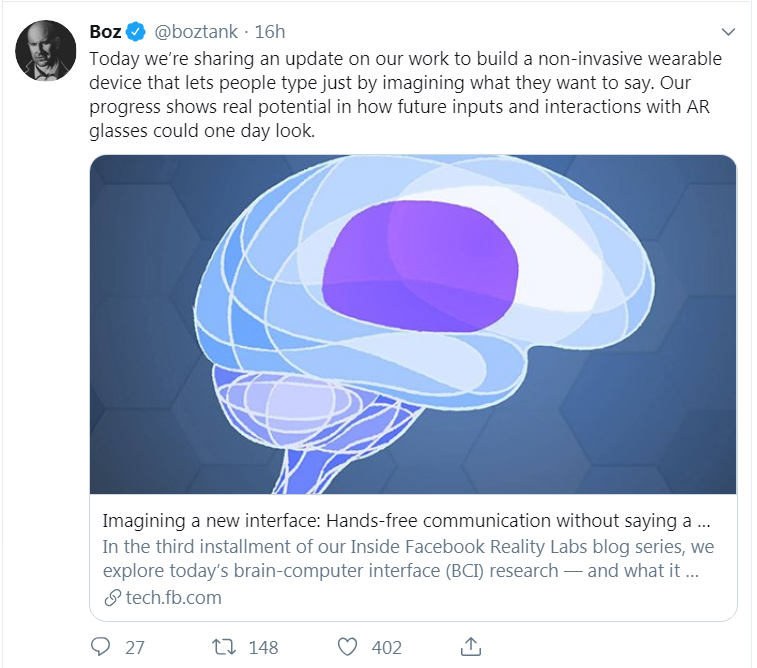 Facebook says this technology won't be available to customers anytime soon though. It is also not the only company interested in linking the human brain to a computer, so one does wonder where we're going with all of this and what the future holds in terms of technology.
Like, Comment, Share
comments